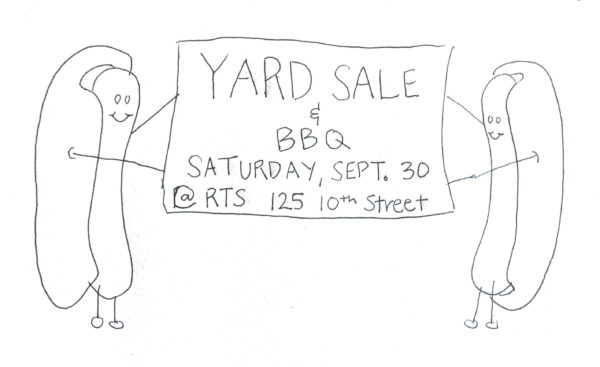 Hi All!
RTS invites you to a yard sale/BBQ on Sept 30th from noon to 5pm!
A little celebration for the end of summer/beginning of fall and a reason for us to clean up our studios.
Bring some food/drinks for the grill or to share.
Yard sale set up in the parking lot.