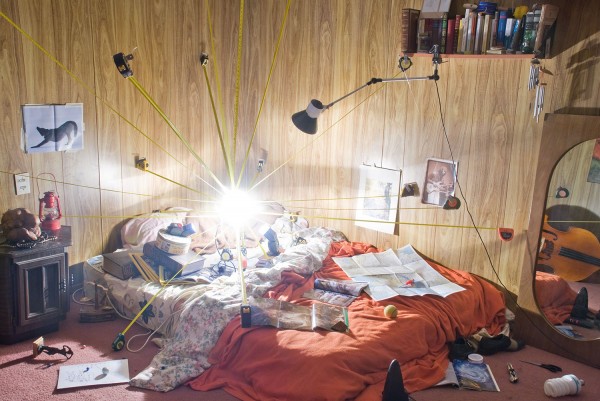 Nicolás Bacal (Buenos Aires, 1985) is a musician and visual artist; he graduated in electroacoustic music composition from the National University of Quilmes, Argentina. He has done several workshops and training programs in visual arts at the Fundación Telefónica and Centro Cultural Rojas. Since 2007 he has worked as a visual artist. He has been a fellow at the Centro de Investigaciones Artísticas (2009), the artists' program from the Universidad Torcuato Di Tella (2012) and the Skowhegan School of Painting and Sculpture in Maine, USA (2014).
He has had solo exhibitions in Buenos Aires (gallery Alberto Sendros; 2008, 2010 and 2012), Paris (JTM Gallery in 2009 and Gb Agency in 2013) and Sao Paulo (gallery Vermelho in 2013). In 2011 he participated in the 12th Istanbul Biennial and in 2013 in the 9th Mercosul Biennial.
He is currently a professor at the National University Tres de Febrero.
Nicolás lives and works in Buenos Aires.