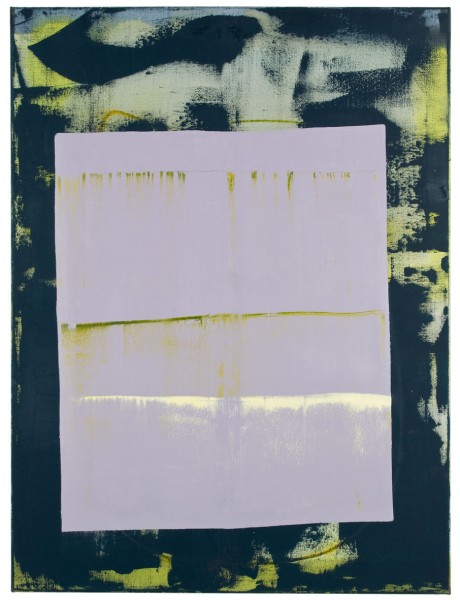 RTS is pleased to welcome Maria Schumacher as our Aug/Sept artist in residence.
Maria Schumacher´s paintings are references of the painting process itself. Marks, residues and gestures in different states and layers constitute the imagery.
She received her MFA (Diploma) in Fine Arts / Painting from Academy of Visual Arts (HGB) Leipzig with Neo Rauch and H.C. Ottersbach in Germany. Maria was a recipient of a Fulbright Scholarship as well as of a San Francisco Art Institute Merit Scholarship which gave her the opportunity to do her first MFA year at SFAI, San Francisco. Maria received in 2014 the project grant `All for the wall` from the state Saxony (KdFS).
Maria currently lives and works in Leipzig, Germany.
Maria will be presenting her work in a solo show, "In A Spiral", at City Limits.  Exhibition runs from August 28th to September 26th.  Opening reception is August 28th, 7pm to 11pm.
Image: `Tiger Panties´, oil on canvas, 75 x 100 cm, 2015