Its our mission to support emerging artists with real time and space. With your generous financial contributions we are able to provide studio space and the time to create to local and national artists who's work we believe will enhance the Oakland community.
The REAL TIME AND SPACE RESIDENCY PROGRAM is a Member of the Intersection Incubator, a program of Intersection for the Arts providing fiscal sponsorship, incubation and consulting services to artists. Through the Intersection Incubator,  we are able to accept tax deductible donations that will help us with the residency costs in the coming year. The RTS RESIDENCY provides free studio space to local and national artists, curators, critics, and designers. Thanks you for your support.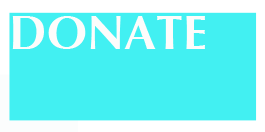 HOW TO:
Please make checks payable to Intersection for the Arts, and write REAL TIME AND SPACE in the memo line. This ensures that you'll receive an acknowledgement letter for tax purposes, and your donation will be available for our project.
Mail checks to:
Intersection for the Arts
925 Mission Street, San Francisco CA 94103
To make a secure online donation using your credit card, please click on the DONATE button above to be directed to our sponsor, Intersection for the Arts, donations page. Fill in the donation form, and select the appropriate project from the drop-down menu under "Where would you like to direct your donation?"
To Contact RTS
mail: 125 10th Street, Oakland, CA 94607
email: realtimeandspace (at) gmail.com