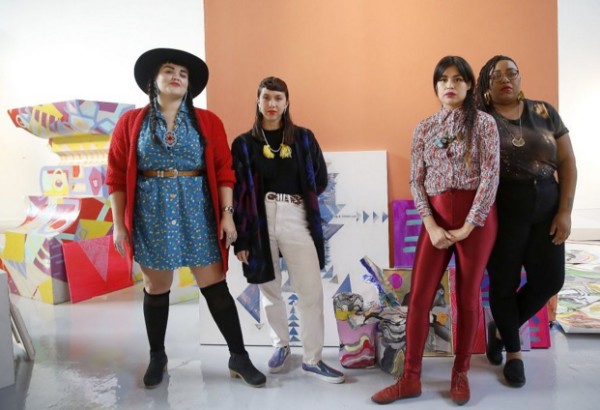 Real Time and Space is excited to host an artist talk by the Black Salt Collective, our Open Engagement nominated artists in residence.  Join us on Saturday, April 30th at 1pm!  Event is free and open to the public!
Black Salt Collective is the work of Sarah Biscarra-Dilley, Anna Luisa Petrisko, Grace Rosario Perkins, and Adee Roberson. Black Salt will present an art talk that explores their individual practices and how they have come together collectively since their establishment in 2012.
By highlighting the atmospheric qualities of their first curatorial project Visions into Infinite Archives (January 2016 at SOMArts Gallery, SF), Black Salt Collective will discuss their use of collaboration, inclusion, and intention as ways to reconstruct institutional spaces. Black Salt will also touch on other upcoming projects including a book to be released in 2017. Q+A to follow.