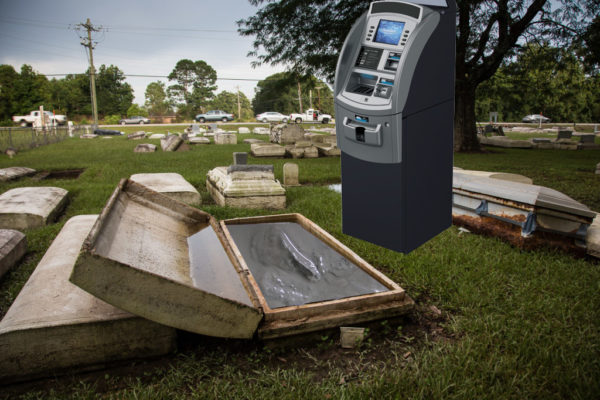 RTS is excited to host 2 Talks, 2 Ways 2 Prophet: University of THE Phoenix + Luxury SF Real Estate Jewelry, featuring two short presentations by Max Haiven & current artist in residence Cassie Thornton.  Join us on Tuesday, April 25th at 7pm.
Cassie Thornton will present her new and absurdly utopian project, currently under development during her residency at Real Time and Space. In SF Luxury Real Estate Jewelry, Thornton is in the process of creating an underground art therapy circuit for Bay Area Real Estate Agents to work with clay sourced from the financial district of San Francisco. Cassie invites real estate agents to manipulate the natural SF clay while discussing their experiences of people, property and the real estate market. Through the process, Thornton aims to catalyze the formation of a radical network of feminist land protectors who used to be real estate agents, that causes a subtle and immeasurable long term shift towards a post-property society.
Max Haiven will present a lecture of the past programming offered by The University of the Phoenix, a premiere for-prophet learning platform committed to teaching the dead and the living to rise up together to avenge the crimes and cruelties of global capitalism. It organizes site- and context-specific educational encounters towards a radical financial literacy. We are the world's only institution of higher education dedicated to accumulating the human capital of the no-longer-living. We also offer revenge consultancy services to those who have been wronged by global capitalism, and sometimes teach the dead to rise up and become stars.The University of the Phoenix is a collaboration between Cassie Thornton and Max Haiven at the haunted intersection of art, research and activism.
Max Haiven is Canada Research Chair in Culture, Media and Social Justice at Lakehead University in Northwest Ontario and director of the ReImagining Value Action Lab (RiVAL). He writes articles for both academic and general audiences and is the author of the books Crises of Imagination, Crises of Power: Capitalism, Creativity and the Commons, The Radical Imagination: Social Movement Research in the Age of Austerity (with Alex Khasnabish) and Cultures of Financialization: Fictitious Capital in Popular Culture and Everyday Life. He is currently working on a book titled Art after Money, Money after Art: Radical Creative Strategies Against Financialization.